Sens. Thom Tillis (R-NC) and James Lankford (R-OK) are expected to introduce a bill Monday that would provide a path to citizenship for some undocumented immigrants covered by the Deferred Action for Childhood Arrivals program recently nixed by the Trump administration, McClatchy reported Monday morning.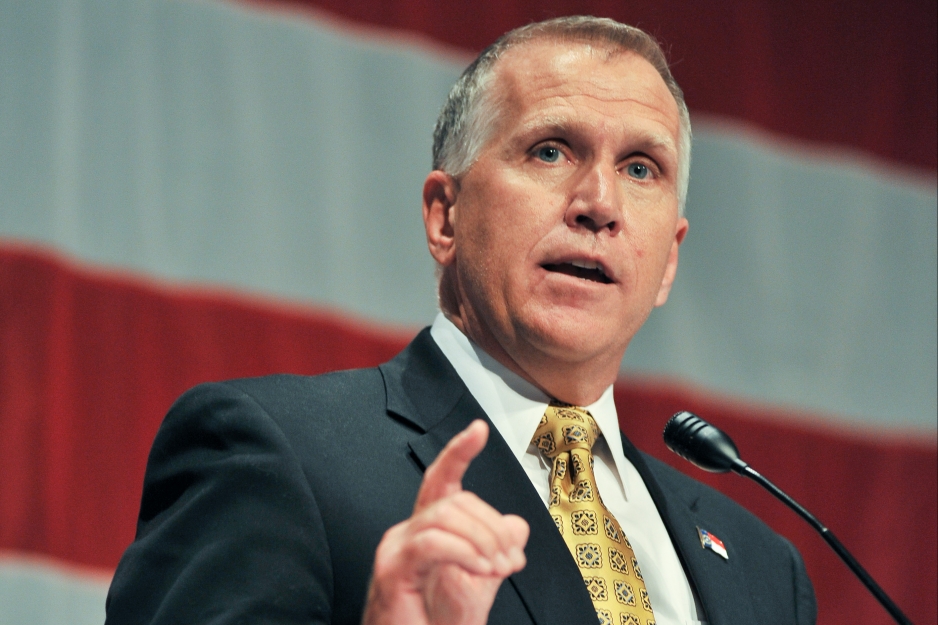 The bill would require "extreme vetting," a vague term often used by President Donald Trump, for those young undocumented immigrants seeking a path to citizenship. Former DACA recipients would have to go through several rounds of background and security checks, as well as pass a medical exam, according to talking points on the bill obtained by McClatchy.
The bill's authors are expected to pitch the bill as a compromise between "amnesty" and "mass deportation," arguing that a "merit-based" system would allow certain young undocumented immigrants to stay in the country while still keeping out anyone with a criminal history.
Attorney General Jeff Sessions announced earlier this month that the administration would end DACA in six months and urge Congress to offer a legislative fix in the meantime. Trump himself has said that he wants Congress to pass legislation restoring DACA's protections, but has insisted he does not support "amnesty."