An Arapahoe County sheriff's deputy who was convicted of driving under the influence while he was on duty has been sentenced to a year of probation.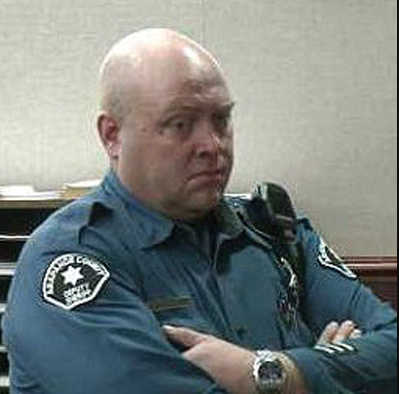 Arapahoe County deputy Jeffrey Vincent, who was sentenced Thursday, also was ordered to pay a $600 fine and undergo an alcohol evaluation. He was convicted of misdemeanor DUI, as well as prohibited use of a weapon for carrying a gun while he was intoxicated.
According to Brooks, about an hour after Vincent started his 7 a.m. shift a fellow employee smelled alcohol on Vincent's breath and detected other indications Vincent was drunk. By that time Vincent had already transported an adult inmate in a county vehicle.
The employee notified a supervisor and an immediate investigation began. Vincent took a blood alcohol test which showed he was over the legal limit for DUI. He was booked and released on suspicion of DUI and for possessing his duty weapon while intoxicated. Vincent was suspended without pay.
Prosecutors say a fellow Arapahoe County sheriff's deputy reported that he suspected Vincent was drunk on duty Jan. 3, 2017 at 7 am. Vincent's assignment that day was to transport inmates from the jail to the courthouse south of Denver.
A test administered about four hours later showed he had a blood-alcohol content of 0.081 percent.