Real Estate Agent vs. Real Estate Broker
"Local Records Office knows real estate agents make commission from sellers…"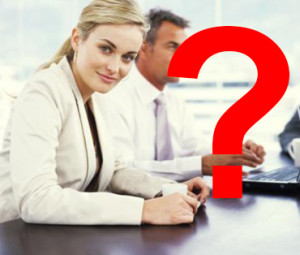 A real estate broker or real estate agent is a person who acts as an intermediary between sellers and buyers of real estate/real property and attempts to find sellers who wish to sell and buyers who wish to buy. In the United States, the relationship was originally established by reference to the English common law of agency, with the broker having a fiduciary relationship with his clients.
An estate agent being used as a term in the United Kingdom means a person or organization whose business is to market real estate on behalf of clients, but there are significant differences between the actions and liabilities of brokers and estate agents in each country. Beyond the United States, other countries take markedly different approaches to the marketing and selling of real property.
In the United States, however, real estate brokers and their salespersons (commonly called "real estate agents" or, in some states, "brokers") assist sellers in marketing their property and selling it for the highest possible price under the best terms.
Buyer's Agent
When acting as a buyer's agent with a signed agreement (or, in many cases, verbal agreement, although a broker may not be legally entitled to his commission unless the agreement is in writing), they assist buyers by helping them purchase property for the lowest possible price under the best terms. The real estate broker is obligated to provide fiduciary duties to whomever that broker services as a client, and this agency relationship can become very confusing.
Dual Agent
If the broker is helping both the buyer and the seller, this is referred to as a "dual agency." Traditionally, the broker represents the seller, and his fiduciary duty is to the seller. If the broker suggests to the buyer that he will help the buyer negotiate the best price, the broker is practicing "undisclosed dual agency," which is unethical and illegal in all states. Under a dual agency transaction, it is vital that the broker disclose to both parties whom he represents as a client and whom he represents as a customer. A real estate broker owes his client fiduciary duties, which include care, confidentiality, loyalty, obedience, accounting, and disclosure. To protect his license to practice, a real estate broker owes his customer fair and honest dealing and must request that both parties (seller and buyer) sign a dual agency agreement. Local records Office real estate agent.
Licensing (real estate agent)
In most jurisdictions in the United States, a person must have a license before they may receive remuneration for services rendered as a real estate broker. Unlicensed activity is illegal, but buyers and sellers acting as principals in the sale or purchase of real estate are usually not required to be licensed. In some states, lawyers are authorized to handle real estate sales for compensation without being licensed as brokers or agents.
The difference between salespersons and brokers
Before the Multiple Listing Service (MLS) was introduced in 1967, when brokers (and their licensees) only represented sellers, the term "real estate salesperson" may have been more appropriate than it is today, given the various ways that brokers and licensees now help buyers through the process rather than merely "selling" them a property. Legally, however, the term "salesperson" is still used in many states to describe a real estate licensee.
Real estate education
To become licensed, most states require that an applicant take a minimum number of classes before taking the state licensing exam. Such education is often provided by real estate brokerages to find new agents.
In many states, the real estate licensee (acting as an agent of a broker) must disclose to prospective buyers and sellers who represents whom. See below for a broker/licensee relationship to sellers and their relationship to buyers.
While some people may refer to any licensed real estate agent as a real estate broker, a licensed real estate agent is a professional who has obtained a real estate broker's license. The licensee is one who has obtained a real estate license and is employed by a real estate broker. Often, licensees refer to themselves as an "agents", but the true agent is the broker, and the licensee is a representative of the broker, often referred to as the real estate "salesperson." A real estate broker who works for another broker is sometimes referred to as a junior broker.
In the United States, there are commonly two levels of real estate professionals licensed by the individual states but not by the federal government:
Real estate salesperson (or, in some states, Real estate broker)
When a person first becomes licensed to become a real estate agent, they obtain a real estate salesperson's license (some states use the term "broker") from the state in which he will practice. To obtain a real estate license, the candidate must take specific coursework (of between 40 and 90 hours) and pass a state exam on real estate law and practice. To work, salespersons must be associated with (and act under the authority of) a real estate broker. In Delaware, for example, the licensing course requires the candidate to take 99 classroom hours in order to qualify to sit for the state and national examination. In each successive year thereafter, the license holder must participate incontinuing education in order to remain abreast of state and national changes.
Many states also have reciprocal agreements with other states, allowing a licensed individual from a qualified state to take the second state's exam without completing the course requirements or, in some cases, take only a state law exam. Real estate agent.
Real estate agent (or, in some states, qualifying broker)
After gaining some years of experience in real estate sales, a salesperson may decide to become licensed as a real estate agent (broker) (or Principal/qualifying broker) in order to own, manage, or operate their own brokerage. In addition, some states allow college graduates to apply for a broker's license without years of experience. College graduates fall into this category once they have completed the state-required courses as well. California allows licensed attorneys to become brokers upon passing the broker exam without having to take the requisite courses required of an agent. Commonly more course work and a broker's state exam on real estate law must be passed. Upon obtaining a broker's license, a real estate agent may continue to work for another broker in a similar capacity as before (often referred to as a broker associate or associate broker) or take charge of his/her own brokerage and hire other salespersons (or broker) licensees. Becoming a branch office manager may or may not require a broker's license. Some states allow licensed attorneys to become real estate agent or brokers without taking any exam. In some states, there are no "salespeople" as all licensees are brokers.
In the United States, a Realtor (capitalized) is a registered trademark of the National Association of Realtors (NAR). There are 1.3 million Realtors, mostly in the United States, and an additional 1 million licensed real estate agents who are not members of NAR and cannot use the trademarked title of "realtor". However, the U.S. Bureau of Labor Statistics claims only about 600,000 working brokers/salespersons.
[/vc_column_text][/vc_column][/vc_row]