Genaro Raya, 32, was arrested on Sept. 11 after the 20-minute chase that ended in Corona.
A Corona man accused of hitting a motorist with his vehicle and fleeing from Riverside police, leading officers on a pursuit through two cities before surrendering, pleaded not guilty Thursday to felony evading and other charges. Genaro Raya, 32, was arrested on Sept. 11 after the 20-minute chase that ended in Corona.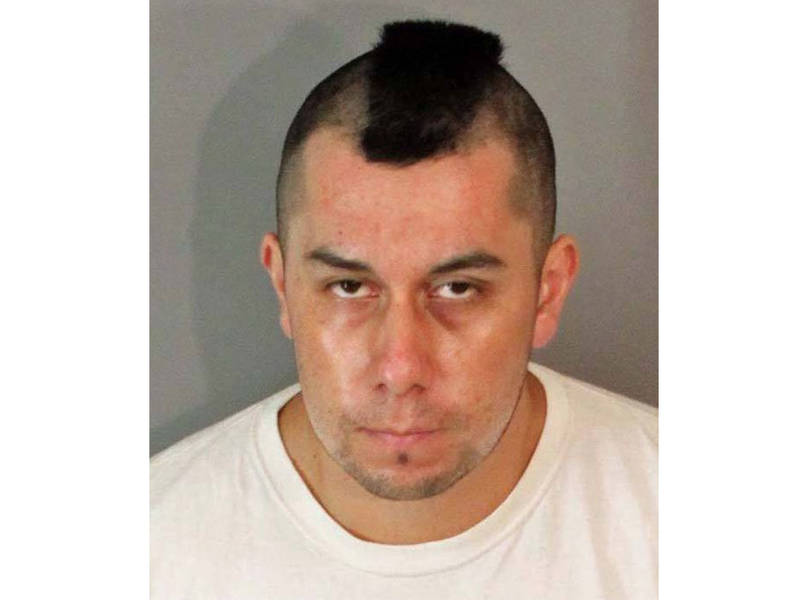 Along with the evading count, Raya is charged with two counts of assault with a deadly weapon — in this case, his car.
The defendant was arraigned before Riverside County Superior Court Judge Helios Hernandez, who scheduled a felony settlement conference for Nov. 27 at the Riverside Hall of Justice.
Raya is being held in lieu of $100,000 bail at the Robert Presley Detention Center.
According to a Riverside Police Department statement, about 11:20 p.m. on Sept. 11, Raya allegedly followed a man and woman driving in the area of Adams Street and Central Avenue.
The victims, identified in court documents only as "Brett" and "Breanna," were allegedly attacked by the defendant while in their vehicle, though neither was injured.
Raya allegedly continued to follow them after coming into contact with their car, and police were alerted, at which point patrol officers converged on the location and attempted to stop the defendant, according to investigators.
Raya sped away, with officers close behind, police allege, adding that he dropped a passenger on Westfall Lane before racing away westbound toward Norco.
After passing through Norco, Raya allegedly fled south toward Corona, where he "lost control and spun out near Del Mar Road and Corydon Avenue," the police department stated.
The defendant, who was not hurt, was taken into custody without a fight shortly before midnight.
The person who bailed out of Raya's vehicle was not located and has not been identified.
Raya has a prior misdemeanor conviction for driving under the influence.