Tips For Picking The Right Neighborhood With Local Records Office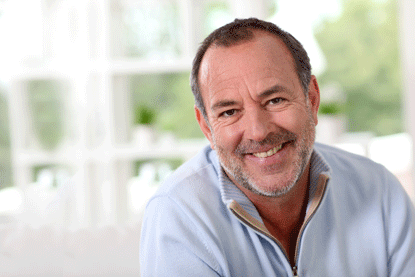 The easier step to take before choosing a new neighborhood is to check with Local Records Office for information about its history. There are some key categories, however, that families and professionals should weigh more heavily than others before making the decision to move anywhere new. These four topics are a great start.
Check Out Cost of Living
Cost of living is a huge factor that is often overlooked by people anxious to find somewhere within their budget to settle down. Extra groceries, gas, tax and insurance costs can add up quickly, however. Movers should factor cost of living increases into their paychecks or "rent' to determine whether or not they can truly make ends meet in a certain neighborhood. Although a particular house or apartment may seem "cheap", the extra finances needed to simply eat and travel in the area can make it more expensive than other technically high-priced options elsewhere. There are cost of living calculators online that help movers figure these types of things out for free. Take advantage of them before making any final decisions!
Have kids? Send them to good schools
Children deserve the very best in education. Unfortunately, not all schools are created equal. If parents are planning to send children to public schools in the new area, it's worth it to figure out where they'll have the most support and opportunity and move there. Sometimes this means moving a few blocks from where the family may have been planning to settle. A few blocks is a small sacrifice for families interested in the success of their children in the long-term.
Proximity to work and shipping
Gas and transportation costs add up quickly. A twenty minutes drive to and from the grocery store, for example, can easily add between $5-10 to every grocery bill in form of extra gas costs. A 40-minute commute to work might end up being more expensive (nearly $200 a month expensive) than once thought. When the choice comes down to a $1,000 apartment 40 minute away and a $1,300 house five minutes from work, the "more expensive" option on paper may actually end up being cheaper.
Check safety statistics
Crime and safety are arguably the most important aspects of a neighborhood. The appeal of playgrounds, proximity to school, etc., is essential negated if the walk to those places isn't safe. Studies have shown that worry associated with violent and unsafe neighborhoods can lead to ill health, higher instance of chronic disease, depression and anxiety. Unsafe neighborhoods can be dangerous in more ways than one, and the social isolation that generally cause tends to feed on this volatile cycle. Check the crime stats before moving anywhere. It could end up saving your life.
Families should do their research and choose a neighborhood that is not only safe and affordable, but that they'll truly enjoy living in. In the same way that a dangerous neighborhood can hurt your health, a neighborhood with an environment and people you enjoy can do wonders to boost it. Put quality of life front and center and you'll end up making the best decision all-around.
ABOUT:
Local Records Office is an organization that creates customer reports regarding specific properties in terms of their value, transaction history, and more. As a result, the company has proven itself as an integral resource within the real estate field for both homebuyers and homeowners who need to know the true value of a specific piece of property and details regarding the surrounding community. Each report is produced by compiling data collected from both federal and county offices and reflects a wide range of topics, including educational opportunities, criminal activity, demographics, foreclosure activity, and more.
SOURCE: Local Records Office