This Year's Hottest Gardening and Landscaping Trends
"landscaping is one of the hottest trends with homeowners in 2015"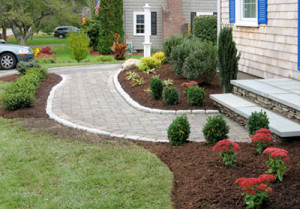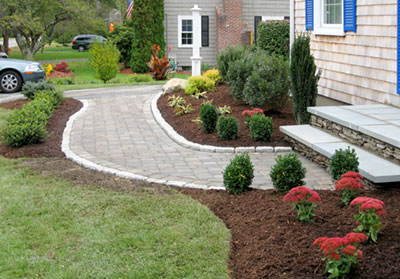 It's a big year for landscaping. Whether you're designing a new yard or simply refreshing an existing plot, these new trends add appeal and pizzazz to an outdoor space, Local Records Office explains:
Native plants
Gardeners are turning to local plant offerings to infuse their plots with beauty. Learn what thrives naturally in your area, from herbs and veggies to wildflowers. Native plants will adapt easily to your plot and will remain hearty and healthy for years to come. Create an organic and intriguing plot that celebrates the flora that flourishes naturally in your community.
Native plants may draw local tourists from birds and small animals to insects and butterflies. Embrace these guests as proof of your garden's vitality.
Water conservation when it comes to plants and landscaping
Landscapers across the country are designing new ways to conserve water in their outdoor designs.
Up to 70% of the water produced by traditional sprinkler systems is lost through evaporation and unused runoff. Drip irrigation may allow you to water plants without wasting natural resources. Drip irrigation features sprinkler systems that add water to the base of plants as it is needed. Embrace gardening methods that promote progressive and eco-friendly lawn care.
Veggie gardens and plants
Add vegetables to existing plots of flowers and shrubs. The vegetable plants will flourish and produce an array of natural treats for your family to enjoy. You will be able to rest assured that the items that you are enjoying stem directly from fresh, healthful and lovingly maintained sources.
When it comes time to pull these plants at the end of a growing season, perennials will help the plots to remain populated rather than bare.
Entertaining
Outdoor entertaining is a rising trend. Patios and fire pits can create an outdoor space that encourages togetherness and relaxation.
New options for landscapers include outdoor kitchens complete with refrigeration and sinks. To create a tribute to classic outdoor entertaining, equip your space with a BBQ grill, a hammock and comfortable outdoor patio seating.
Home exteriors and landscaping
Plants don't have to be confined to a small outdoor plot. Modern gardeners are incorporating plant features into the exterior designs of homes and apartments.
Plants can crawl up the sides of apartments, decorate balconies or blanket roofs. Advanced gardeners can create green walls or green ceilings that are lavish and unique.
Consider unusual growing locations, from balconies and fences to roofs and walls. Even a small apartment can be converted into a lush plant paradise with a little creative planning.