Apple's constant expansion of its retail store empire continues, and the next big store on the horizon is the Apple Chicago River.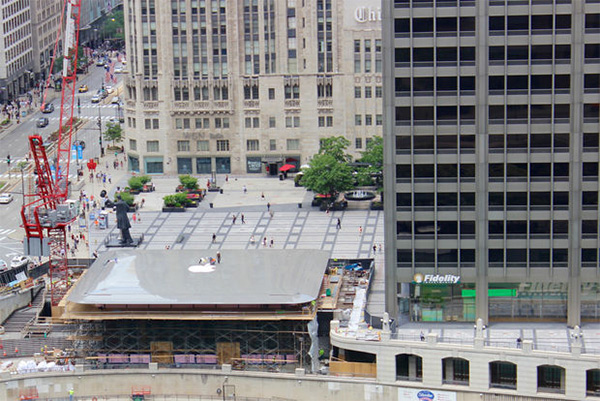 It has been worked on by construction teams for a good while now, with the latest images of the store coming to life. Looking at the images we are immediately struck by one thing – the store looks very much like a giant MacBook Air from the sky.
Created by Foster+Partners, the store looks like most Apple Stores when viewed from the ground, but with a video coming to light, as well as photos, we can see that anyone looking at it from above will see a silver metallic roof with a white Apple logo placed in just the right spot to make the whole thing look very much like a shiny new MacBook Air.
The Apple logo is a new addition that wasn't revealed when renderings of the new store were shared in 2015. The electronics giant is moving its flagship Chicago store from 679 N. Michigan Ave. to the north bank of the Chicago River, a development real estate observers say marks a shift in the Mag Mile's center of retail gravity.